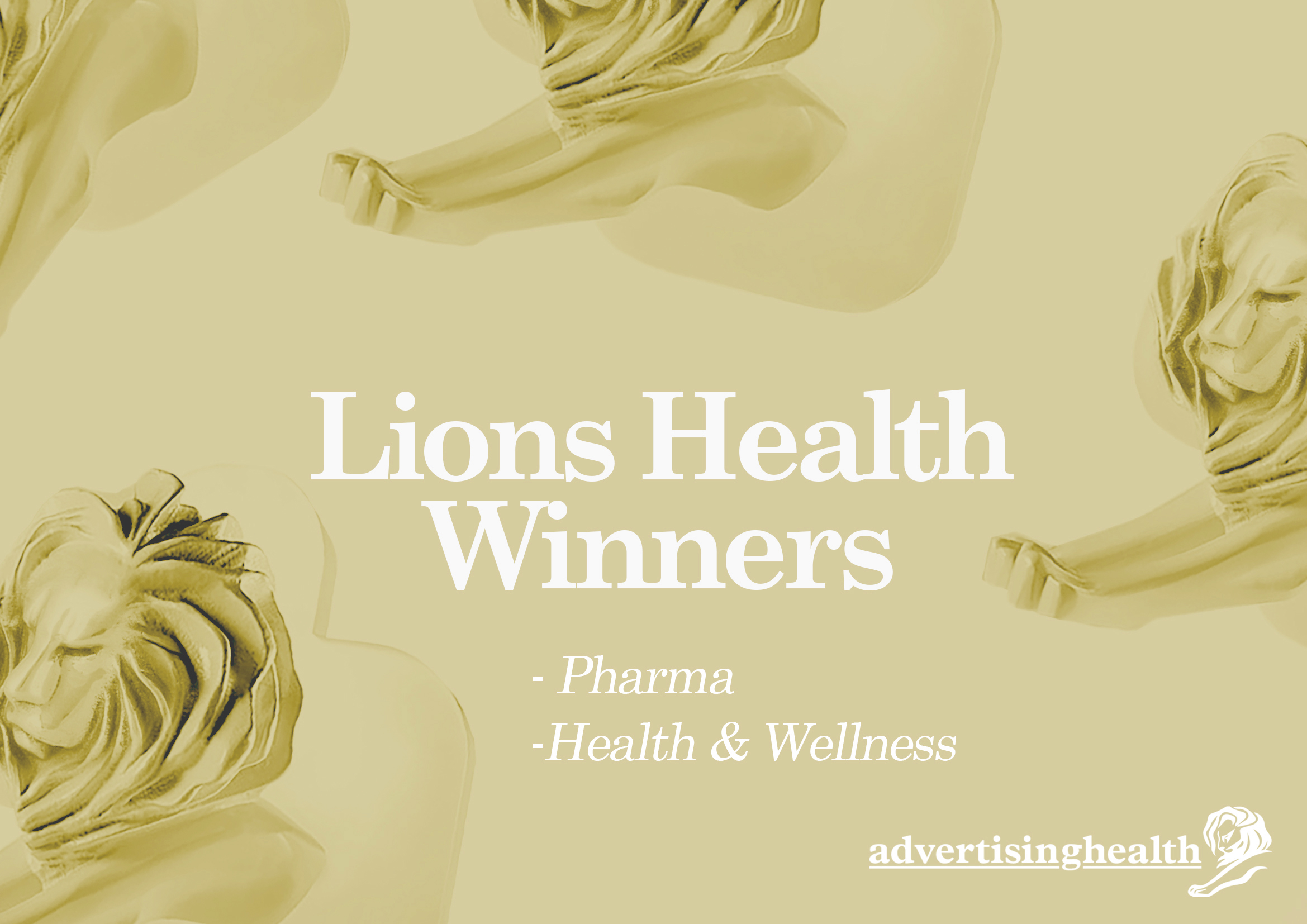 Healthcare Agency of the Year is won by Area 23, an FCB Health Network Company, and FCB Health wins Healthcare Network of the Festival
The much anticipated winners of the Pharma and Health & Wellness Lions have been announced during the Awards Show streamed from Cannes. The UK, USA, Sweden, Romania, Italy, France and Canada have all seen Grands Prix awarded across the tracks from Day 1.
The Lions Health and United Nations Foundation Grand Prix for Good- given to work created for non-profit organisations and charities- has been awarded to AMV BBDO London,for 'addresspollution.org' created for (COPI) Central Office for Public Interest. The campaign sought to give every Greater London resident the ability to check air pollution levels at their doorstop, and made air pollution disclosure a legal obligation for estate agents, landlords and property owners.
Pharma Lions – Health Track
In thePharma Lions, which celebrate life-changing creativity, 509 entries were received from which 3 Gold, 8 Silver, and 10 Bronze Lions were awarded. The Grand Prix was presented to Area 23, an FCB Health Network Company, New York, USA, for Woojer's 'SICK BEATS'; the world's first music-powered airway clearance vest for cystic fibrosis.
Jury President, Anne de Schweinitz, Global Managing Director, Healthcare Fleishman Hillard,said about the Grand Prix, "To turn tech to such an important, beautiful use in such a cool way, I think really blew everybody away in the jury room. . .there was an underlying feeling that this was going to be something really special."
https://www.youtube.com/watch?v=S6BtMs_H2fk
Health & Wellness Lions – Health Track
The Health & Wellness Lions, celebrating creativity for personal well being, received 1,300entries from which the jury awarded 8 Gold, 15 Silver,and 22 Bronze Lions, as well as two Grands Prix. TBWA\London, UK, won a Grand Prix for their work for Beco, 'Beco. #StealOurStaff, which raised awareness of the 'Disability Employment Gap' which disrupted employers' outdated attitudes towards people with disabilities.
The UK also won a second Grand Prix in Health & Wellness with AMV BBDO, London, taking the Grand Prix for Essity's' #WomenPainStories, the taboo-busting campaign that explores the true extent of the pain that women endure.
The Special Awards have been awarded as follows:
Healthcare Network of the Festival:
1.FCB Health
2.The BlocPartners
3.McCann Health
Healthcare Agency of the Festival:
1.Area 23, an FCB Health Network Company, New York,USA
2.The Bloc, New York, USA
3.VCCP Health, London, UK
Full list of Health & Wellness Winners can be found HERE
Full list of Pharma Lions Winners can be found HERE
Congrats to all the winners!