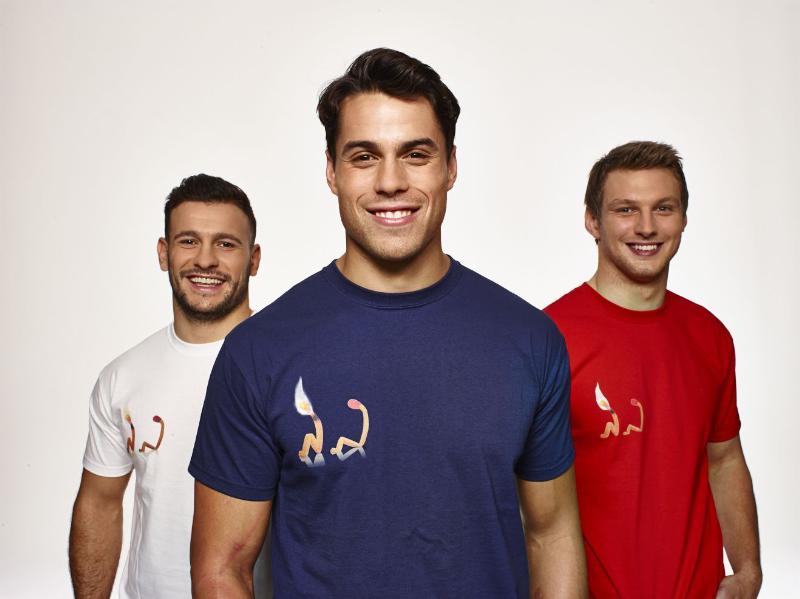 International rugby players Danny Care (England), Sean Maitland (British Lions and Scotland) and
Dan Biggar (Wales) have teamed up with Menarini to encourage health and sexual wellbeing amongst men and their partners. Results from a recent Sex of the Nations survey – investigating differences in sexual attitudes across the home nations – highlights that there is low awareness of how common sexual dysfunction is:
Nearly a quarter (23%) of respondents thought that premature ejaculation (ejaculation of less than one to two minutes[2]) only affected one in ten men,[3] when in reality this figure is twice as high (up to one in five men are affected)[1]
As well as low awareness of how common premature ejaculation is, there is also uncertainty as to how long men should take to climax during sexual intercourse:
More than one fifth (22%) of respondents thought that the average time was over ten minutes,[3] whereas clinical studies indicate that in a 'normal' population (i.e. men not experiencing premature ejaculation) it is actually approx. five and a half minutes[4]
Sex of the Nations data reveals that this unrealistic expectation of sex impacts perceptions of satisfaction:
England is the least satisfied nation, with only 54% of respondents satisfied with their sexual performance (vs. approx. 60% in Wales and Scotland)[3]
Across all nations, over one fifth (22%) of respondents wanted sex to last longer[3]
"Premature ejaculation is a high impact condition and, for some people, can lead to feelings of frustration and disappointment. It can have a real negative impact on quality of life for men and their partners," explains Martin Tod, Chief Executive of the Men's Health Forum. "It is also more common than people think and men should not feel embarrassed to do something about it. It's good to see initiatives like Sex of the Nations, particularly if they can help break the taboo associated with sexual dysfunction. Help is available from your GP and there is no need to suffer in silence."
Despite sexual dysfunction being relatively common, Sex of the Nations survey results indicate that only 13% have ever spoken to a GP about their (or their partner's) sexual wellbeing, with England, Scotland and Wales being the least likely to discuss sex with their doctor.[3]
"We're proud to support the Sex of the Nations initiative and hope that it will encourage people to talk more openly about sex," commented the rugby ambassadors. "Men in particular are often too embarrassed to talk about their health problems or visit their doctor. We hope that we can help overcome this and raise awareness of sexual wellbeing."
The Sex of the Nations survey is aimed at highlighting 'Firing Too Quickly' - a new campaign designed to raise awareness of premature ejaculation, the most common male sexual dysfunction[5] - launched today by A. Menarini Farmaceutica Internazionale SRL. In an innovative step for Pharma, nationwide cinema advertising is being undertaken, with information and support provided on the campaign website. Men (and their partners) are encouraged to visit their healthcare professional to discuss the various treatment options available.
"We are delighted to launch Firing Too Quickly and hope to support men (and their partners) in the management of premature ejaculation," commented Marco Bernocchi, General Manager, A. Menarini Farmaceutica Internazionale SRL. "We are committed to providing healthcare solutions to enhance the lives of patients worldwide, and will continue to support healthcare professionals and patients in the field of men's sexual health in the immediate future."
For further information please visit http://www.firingtooquickly.co.uk