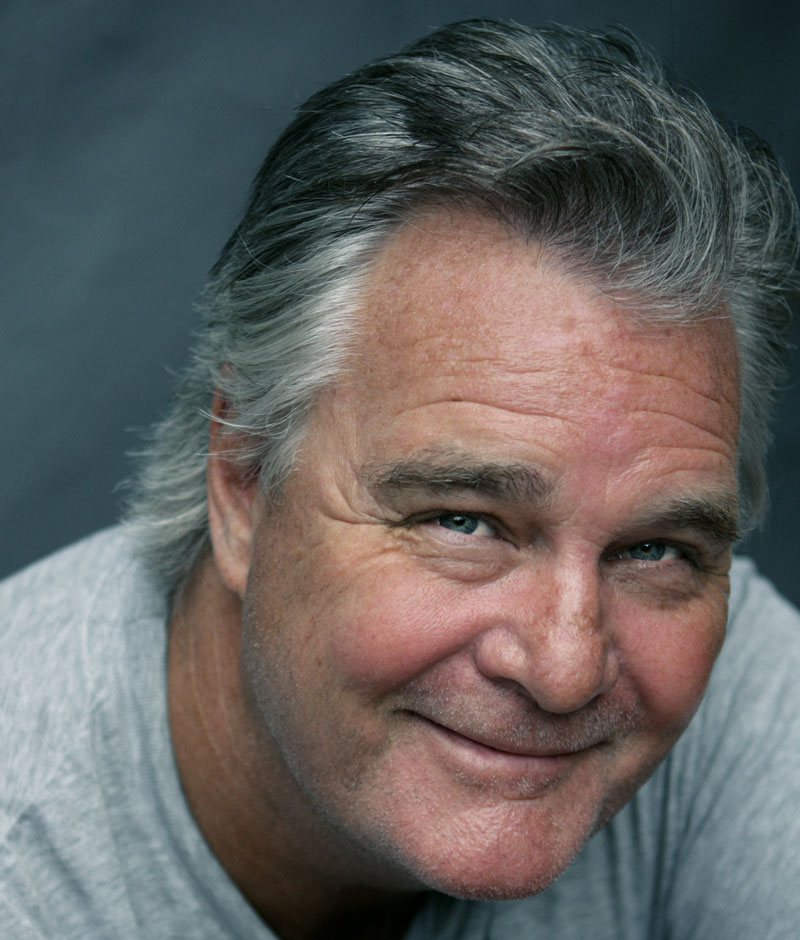 Jeremy Perrott is the Global Chief Creative Officer for McCann Health, based at the McCann Worldgroup headquarters in New York City.
Prior to taking the reins as chief creative at McCann Health, Jeremy served as Executive Creative Director for McCann Worldgroup Asia Pacific. Under his leadership, the region rose from nineteenth to one of the top four in Campaign Asia's Creative Agency Networks Rankings with multiple offices winning Agency of the Year.
Jeremy is an award-winning creative in his own right and has won a long list of awards including Cannes Lions, Andys, Mobius', Clios, Clio Health, Globals, RX awards and others. He is currently the Chairman of Judges at Cannes Lions Health 2014 and has also been a Keynote speaker at the Clio awards in Miami and Shanghai and also at the Harvard Club in New York.
He has also served on juries for many of the most the world's most important award shows such as The Clio's and the Clio Health Awards, The Globals, IPA and New York Festivals amongst others.
In his spare time, Jeremy can be found fighting the good fight as a Global Ambassador for D&AD White Pencil, or as a mentor for the Smash Program which he founded.
But if you're looking for Jeremy, you probably won't find him in New York or London. That's because he's constantly on the move, leading Global Creative Seminars in cities like Johannesburg, Berlin, LA and Tokyo or visiting his teams and inspiring change across the many McCann offices around the world.  Luckily we managed to tie him down long enough to ask him a few questions.
AH: Please tell us a bit about McCann Health
JP: McCann Health is unique.
Sure it's a global health communications company and like many others it has its specialist companies. But the difference here is that its leadership and visionary ability to continually go beyond in all we do comes from the chairman.  John Cahill.
His single minded and determined attitude trickles down through the company inspiring and motivating its managers and people with the results we see today.
With a mandate to own the business through insight, evidence, knowledge, influence and then be allowed to deliver solutions in compelling and innovative ways is a cultural difference between us and any other network.
The creativity in articulating and delivering those communication solutions is as important as the origination of a strategy and its business plan.
Near enough isn't good enough.
Good isn't great.
Knowing the difference between best and brilliant.
Then having the license to produce and deliver compelling solutions is cultural and demanded.
McCann Health is a global company who's influence and presence connects companies, institutions governments and countries everyday.
From practitioner to patient, consumer to product, medicine and knowledge to KOL and industry.
A tight global network of very connected companies, not only among themselves but throughout the industry.
Where others may be a cannon, McCann Health is the sharpshooter.
AH: Please tell us about a piece of recent work that you are proud of?
JP: Our network agencies are producing amazing material every month.
I get to see the efforts of these incredibly talented people as I review and travel around the offices.
It's a humbling experience to see the passion that drives creative people to push and battle both inside the agency and with clients to produce work that drives them for brilliance.
A number of pieces make me proud because they demonstrate the spread of issues we tackle not just the mainstream.
From our Global Health group an integrated campaign on teaching African communities how to recognise and measure panting or fast breathing as a symptom of pnuomonia.
Knowing the health worker has to communicate to illiterate communities with minimal material to show, here, a simple string and stone used as a pendulum demonstrates with each swing the breath count…and as you hold the string with shorter length so the count increases.
An innovative simple solution understood by every mother helping her understand the symptom so she can get to the few remote clinics.
From Singapore, a digital campaign that connects blood types together so when blood is needed by a certain type the help is focused by those in that blood group.
Clever, engaging involving and relevant to how we are living our lives as communities.
The first awarded gold Lion of course at Cannes Lions Health is brilliant.
A very proud moment to see how a simple idea stayed true to its message and with brilliant creative execution from our Sydney office.
AH: Are there any projects you are working on that we should keep an eye out for in the coming months?
JP: There are quite a few interesting projects from around the world bubbling up in the coming months. Keep an eye on work from our London office, South Africa, USA offices and our Asia Pacific region. Work that spreads across the board, from science to pure pharma.
We are so lucky to work in a most challenging of industries.
AH: You must have felt honoured to be selected to chair the first ever Lions Health in Cannes, how was the experience?
JP: I was very honoured to be invited as the first President of Cannes Lions Health.
I took the challenge very seriously and deliberately set the bar for judging criteria high.
I made it clear to all on the jury, that our industry needed a wake up call.
What we decide as the absolute best in the world creatively will send a message to our people our clients and the rest of the communications industry that Health is serious about its product and a real discipline to measure innovative creative solutions.
In short what we judge and award is what we as leaders will be recognised for in shaping what 'industry best' looks like and can be.
The experience for all of us was demanding and came with long, long hours.
And I think that's a mark of us all doing true justice to find debate and award brilliant work.
AH: You made the choice not to awards a Pharma Grand Prix this year, what advice would you give to agencies looking to take the top prize next year?
JP: Its quite simple. The work that represents a Grand Prix wasn't there. Some brilliant, some outstanding, some clever and some very innovative.
But not the piece that took our breath away.
That's the challenge to our industry for next year. That's the message to us all.
Near enough or a good effort or even great is not what we need to inspire the brilliance we have in our industry.
Awarding for the sake of it……..would do us no favours at all.
It would make a mockery of what we do.
AH: Were you surprised the USA came home with nothing? How do you respond to Richard Levy and Laura Schoen suggestion that the USA didn't get a fair chance at Lions Health due to the strict FDA regulations and the lack of understanding of the US restrictions amongst the judges?
JP: The USA needs to find ways, new ways, innovative ways exciting ways to challenge it self and stop using regulations and establishment as excuses for producing polished executions instead of what I know it is capable of.
Great work.
The law is the law. It's the same in Australia, UK, Europe, Japan…
Agreed, the fair balance issue in USA is a pain, but that is not an excuse to keep doing the same old formulaic material.
Ideas were lost in poor executions. Crafting of an idea seemed to have no relevance in production.
Getty Images or library stock and over done computer illustrations all took place of original art, be it photography or illustration.
Typography again, a craft and design element, neglected and left to be so heavy handed it destroyed layout and any attempt to be appealing. I know great work sits here in the US, all you have to do is look at communication arts or an old one show annual.
But where is it in health?
Cement Bloc show it, Draft show it. You wont see it at the MM&M show.
It wasn't here at Cannes.
But what was here, was hope.
Many agencies entered, which means the USA market wants to win.
That's the beginning of the change.
I endorse every entry made. Its brave, its bold and most of all it shows that change and the desire to be seen and known as those who cut through is a passionate one.
Passion and belief are things that are priceless. Have those and your agency is a winner.
Have that in your client and you have success at your fingertips.
Rich Levy and Laura Schoen are entitled to their own professional opinions. And I'm sure they have sound arguments for their POV's.
But this is a global, international creative festival.
I would ask them to confront the problem, turn it to an advantage just as the Egyptians did with their challenging strategy using the war, to get maverick work through.
Or the Canadians with their Cialis TV work.
We cant make exceptions for individual markets when the rest of the world is challenging, changing and delivering work that sets new expectations. This is what the best show stands for.
Its why people enter it and why its recognition of best work is so valued.
Not wanting to labour the USA situation or issue but it has been a conversation point for some time and did occupy some quality time in debate with the jury, as well as many side bar conversations outside of the jury room and indeed Cannes.
It seems the culture needs to be addressed both on the client and agency side for there to be real quality change in how communication is approached.
Currently the fair balance rule which is a massive money-spinner for the government in advertising drugs to consumer is a major log jam for that one reason.
Money.
Why would you tell a public about complex medication then urge them to ask their doctor for answers, once you have literally put the fear of god into them with all the possible side effects that may cause loss of limbs hearing and Christ knows what else?
Isn't that the reason we have med colleges for doctors?
Don't they know as specialists what we need?
Why does a Joe average have to approach his her doctor, not being a fully informed person but armed with just enough information to be ill informed and expect to be any the wiser about a cancer drug that need prescription and diagnosis before its issued?
There is no need for a doctor in the end………just a specialist.
Its ludicrous.
Imagine selling a car or cereal the same way; in fact why don't they?
Putting a business into that straightjacket can only force clients to advertise one way.
Or does it?
What's stopping us as an industry to push back?
Why do we have to comply with a law that is only designed to make money not inform and properly educate the population?
That's another discussion, but the issue of why USA work looks as it does, I believe is because so many agencies or specialist boutiques have jumped onto the band wagon of mediocrity and many brand managers have bought safety over doing something that makes change or a difference.
Flick through any med journal and see for yourself.
But as I said earlier, there is hope and change is in the wind.
AH: Digital work struggled to make it through this year do you think it was just down to the quality of craft being below standard or is there an element that digital work doesn't always appeal to more traditional creative directors when up against a great headline and photography?  Do you think there will ever be a CyberLions equivalent for Health?
JP: There was a lot of very competent digital work from every one round the world.
The fact is we have an incredibly polished product in digital.
But again, one simple element was missing. The idea.
What we saw was a lot of same old same old executions, some disguised as content or even integrated and engagement campaigns.
All, as I said polished and nicely presented.
But all, leaving jurors underwhelmed.
We have been around enough the so called 'new media' or 'digital' to know when something grabs you by the nuts and says…..holy shit this made me sit up and pay attention.
When was the last time you went to the movies and came out crying or moved or unsettled?
You do not need to be a movie buff to appreciate the work of a director who changed how you feel. Same here.
And yes…I do believe Health will soon have a cyber health category.
Very soon.
AH: Did you leave with any new strategies, ideas, etc. that you are excited to take back to your agency and explore for yourself
Yes I do.
If it feels good, feels right and all in the room like it; start AGAIN.
Comfort, complacency and safety are all elements of mediocrity.
To be the best means never being satisfied.
Delivering the best means knowing there is always better.
Knowing all that…is the start of a big idea.
What work stood out most to you this year?
The large amount of mediocre entries. It signaled a bigger issue.
Our industry needs to step up with better people producing better work with better educated clients.
AH: Were you surprised by the strength of work from Brazil / Singapore / Japan?
JP: These countries are perfect examples of what I have been talking about.
They are innovative, maverick and challengers.
They take the problem, the restrictions and the rules and the insights and then deliver the WOW.
It's their culture, their creative passion and approach to solving solutions.
I'm never surprised by what comes from these markets. In fact I always say if you want to see what tomorrow looks like, take a peek at what's going on out side the obvious attitude from both client and agency.
One expects the other to deliver more than the brief. One never stops at the obvious.
AH: Do you have a favourite story from the festival?

JP: No stories from me. I was boring.
Oh, wait……..I was walking back from the hall with my tag round my neck. Two Brazillians and one German ad guys stopped me and said "we been following you guys on the blogs, you are smart creatives…any jobs?".
I thought that was a message to hold on to. Because in the old days, no one gave a shit about our work. And here we are at Cannes.
AH: Are there any projects you are working on that we should keep an eye out for in the coming months?

JP: Nothing from me specifically, but as I said earlier, there is a lot bubbling up from our global network that is exciting.
But don't look in the obvious or normal places for us.
That's the surprise.
AH: What advice would you give to someone trying to break into the industry?

JP: Now is the time to enter the Health Ad coms world.
There is no longer a boundary of 'us and them' with regard to consumer advertising and the specialist domain.
Health and the ad coms world it embraces has so much offering now as it matures and develops with real creative substance and technology driving at the core.
This is where you can do so much for so many and at the same time, producing creative innovative thinking that will stretch your imagination and abilities.
Here in the most complex highly regulated industry ever, you can win more than an award…you can effect lives and prolong life and save lives
Its so much more than selling soda.
AH: If you could read an interview on Advertising health from anyone in healthcare advertising who would it be with? And what would you want to know?

JP: Law makers.
And the reasons why we cant do more.
AH: What do you think of our publication?  Anything we could do better for our readers?
JP: Ad health is a much needed forum that connects our community and industry with voices and povs from across the board of professionals both young to seasoned.
It provides a breath of fresh air to our industry and lets readers not only be informed and enlightened but allow us to inform our own opinions….there is no hidden agenda…i like that."
AH: Did you see the Advertising Health World Top 10 how did it feel to see McCann featured as the second most awarded agency in the World (and top network)?
JP: Yes I did and it felt pretty #$%*#`/ amazing.