Manchester based healthcare creative agency, Havas Lynx, has launched Healthcare Heroes, The Passion Project. The unique campaign is a personal tribute from the agency to the inspiring people it describes as, "working with passion, purpose and determination to improve peoples' lives all over the world."
Healthcare Heroes sees the launch of a stylish, limited edition hard-back coffee table book, website and short film which together celebrate exceptional individuals who are changing the way healthcare is delivered for the better, and making a difference every day. The project was launched at a private exhibition at the British Medical Association in London.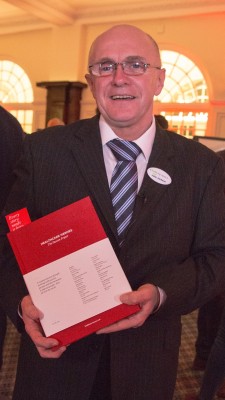 Healthcare Heroes, The Passion Project, shines a spotlight on just a few of the many "unsung heroes" around the world who are dedicated to improving the lives of others. Whether that be the hospital night porter who does everything in his power to make sure people have a smile on their face and are treated with dignity, or the man who developed a syringe that is credited with saving over 9 million lives – each brilliant individual is celebrated.
An initial print run of 2000 Healthcare Heroes hardback books has been planned, to be gifted to the agency's clients and partners in the healthcare sector across the world. The stories will also be showcased on a dedicated website and video: www.healthcare-heroes.com, and shared via its social media channels, Twitter, Facebook and Instagram. Each week will be dedicated to telling one individual's story, which it hopes will inspire both audiences inside and outside the healthcare industry.
Over the last thirty years, Havas Lynx has established itself as a trail-blazer in the niche healthcare sector. Notably, it successfully launched the first gold standard Alzheimer's disease treatment for global pharmaceutical company, Aricept.
Commenting on the Healthcare Heroes campaign, Chief Executive, David Hunt, said:
"As one of the leading agencies in the world focused solely on healthcare, we are privileged to harness our creativity to help improve patient's lives.

"The book, in particular, looks and feels like a glossy "lifestyle" publication – the sort of book you expect to showcase models, celebrities, photographers etc. It helps elevate a bunch of so called "ordinary" people to the status they deserve, for the extraordinary work they do.

"The people in this campaign are driven by passion, and so are we. During the process of putting this project together, we met some truly inspirational individuals who are out there on the ground, making a huge difference to the quality of people's lives. We're humbled and awe-inspired by them – and the thousands of people like them – I guess you could say this our homage to every single one."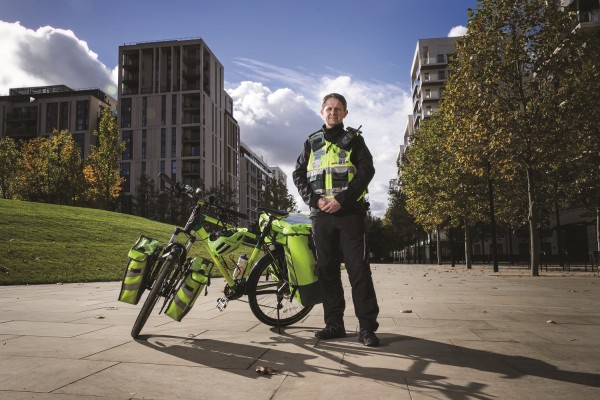 For more information on Havas Lynx visit www.havaslynx.com  or follow Havas Lynx's Healthcare Heroes stories on Twitter, Facebook or Instagram